It is difficult to express highly enough the gratitude we have for the staff at Beechside Care Home on Beech Lane, Menlove Avenue, Liverpool. 
To say Beechside Care Home staff gave Anita 'a new lease of life' would be an understatement, because their work on Anita was transformational.
When Anita was taken into their care, aged 76, she was frighteningly thin and completely disoriented after her time in hospital recovering from another fall. Anita was a chain smoker – she had been all her life – and was a constant drinker, hiding away bottles of cider and sherry around her home for decades.  The drinking certainly contributed to her many falls which had caused her to break her thigh and both arms on several separate occasions.
Anita was so stubborn, she would never volunteer to go into a Care Home. It was only when Aintree Hospital told her the only way they would let her out was if she moved into a Care Home. She wasn't happy about it, but the rest of the family were delighted.
We were exceptionally lucky to find a room for Anita at Beechside. As soon as she was in, Anita was up to her usual mischievous tricks – sneaking cigarettes into her room and trying every trick to slip away from the locked doors to the nearest off licence. Her cunning was such that we thought her dementia diagnosis was in error.
Very soon, Anita and the family were told in no uncertain terms that if Anita continued to manipulate family members into smuggling her cigarettes and drinks under the noses of the nurses, she would be given 30 days notice to leave.
That was the turning point.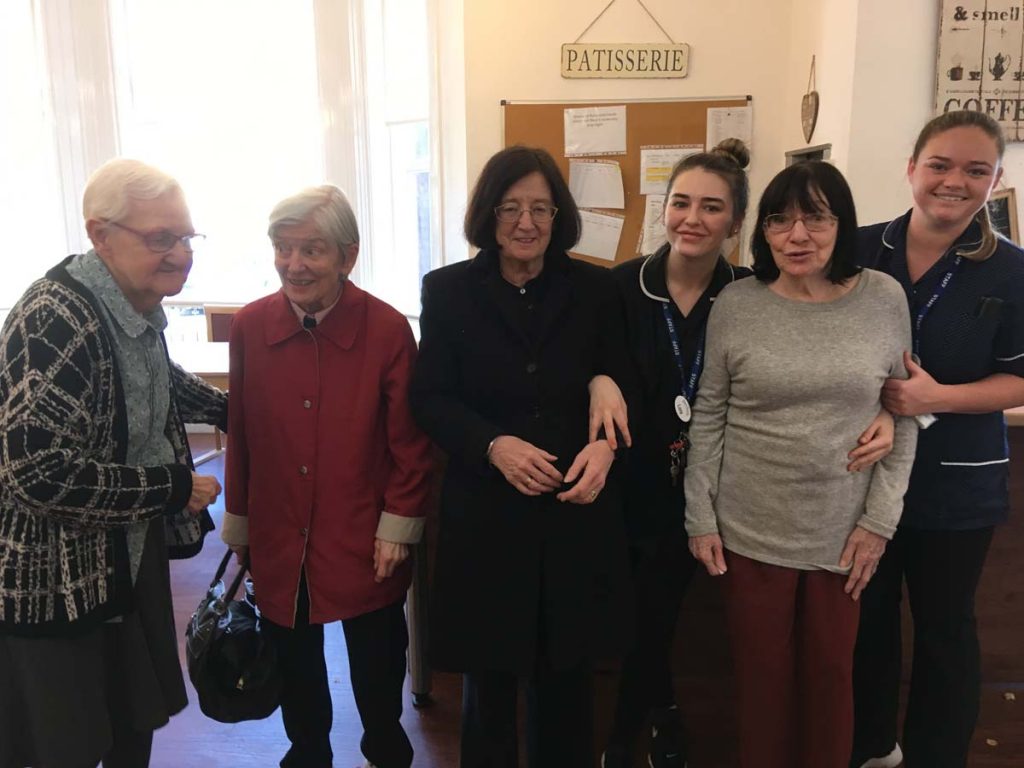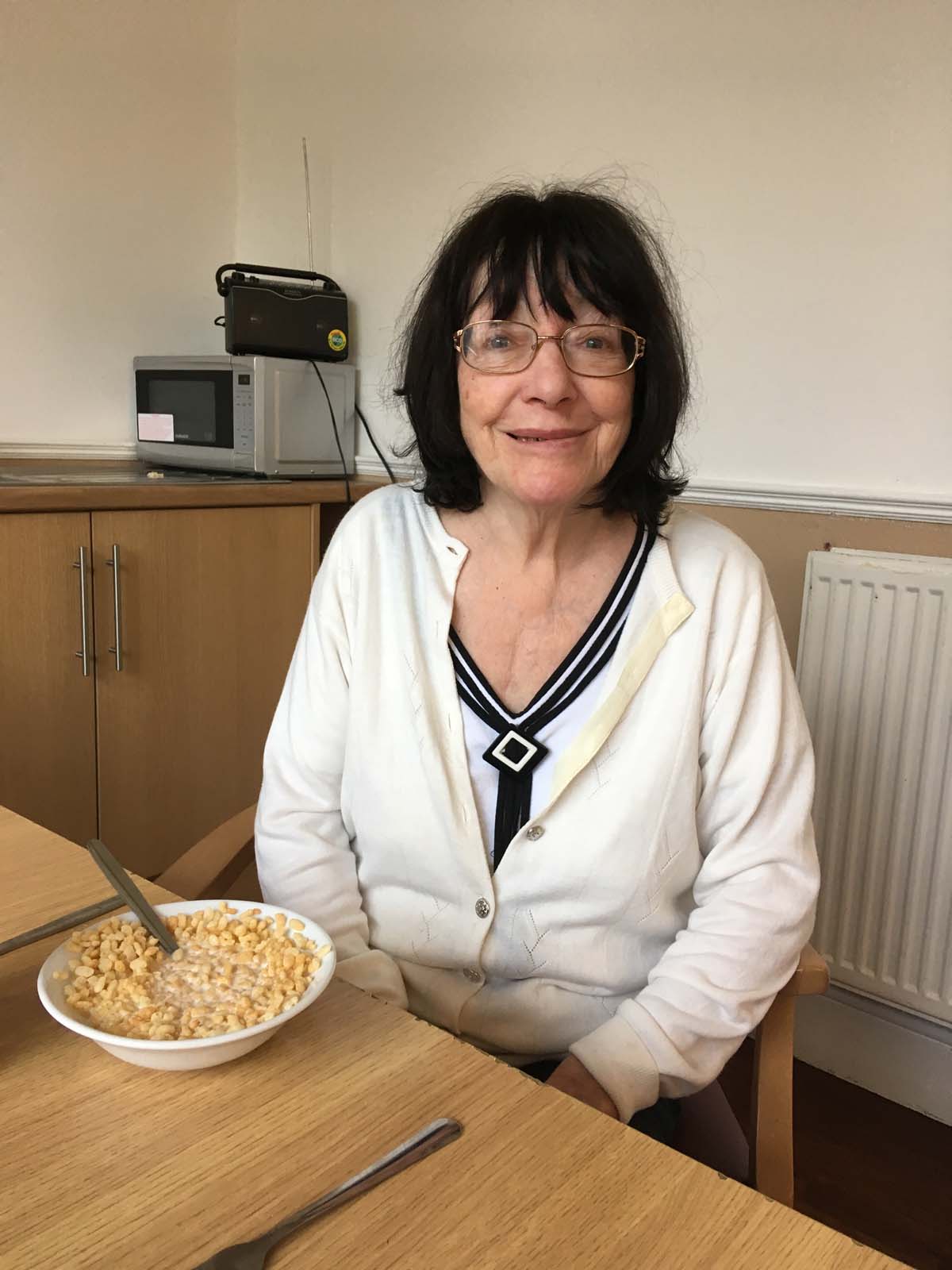 From that day on, it was 'tough love' all the way. Anita was forced to go without alcohol and reduced her cigarettes, replacing her busy hands with a knife and fork. She started to eat and, within the space of six months, this emaciated, alcoholic chain-smoker had gone up a dress size and had replaced her fags for vape. With the electronic cigarette came a growing camaraderie with the nursing staff. Anita was very proud of her short time as a geriatric nurse in the late 1970s – she now felt part of the team! Best of all her desperately thin, grey countenance was replaced by a rosy-cheeked smile with a glint in the eye. Anita was back!
The incredible patience, skill and hard work of the Beechside staff brought out more than the old Anita of 20 years earlier. As the words of the Bing Crosby song go, they 'accentuated the positive and eliminated the negative' and they did so relentlessly.
The transformation was stark for anyone who had known Anita well for the last thirty years. In that period of her life, Anita had avoided social gatherings and was virtually a recluse even before her partner Larry died in 2017. She would repeatedly cancel or be 'too ill' to attend important family gatherings at the last minute. 'I prefer animals to people! I don't like people!' she would say.
The irony was that Anita had been the ultimate party girl and would continue to be so if anyone was brave enough to stand up to her stubbornness, force her into a car and take her to a function. On the rare occasions that happened, Anita would shine as soon as she arrived. She would return beaming, telling everyone: 'That was the best night of my life!'
At Beechside, Anita was forced to be with people. Not just the team of dedicated nurses but a wide variety of residents from all over the UK. When Anita was not a recluse, she loved to chat and was genuinely interested in people. She loved rumour and any titbit of gossip going around. It was THAT Anita Beechside brought back, but one which was not dulled by an alcohol habit. And even dementia could not dull her personality.
When we visited Anita at Beechside, she was always on top form – the staff saw to it. Anita was always perfectly turned out and ready to meet us. Yet since the 1980s and before, this was something entirely new to Anita's visitors. For most of her life, Anita was living in chaos and profusely apologising for 'the state of the place' to compensate.
So this is the transformation we witnessed in Anita at Beechside. They brought out the best, banished the worst and made Anita again capable of giving and receiving her friends', children's and grandchildren's love.
Initially, Anita's loss actually felt greater for what she gained at Beechside. But on reflection, the wealth of late memories of a happy woman spending her final days with meaning and worth amongst friends who loved her will never be lost. They were gained by a lucky late flourish at the best Care Home a family could ever choose.